Introducing the Intelliprint Dashboard:
Streamline Your Mail Management
The Intelliprint Dashboard provides an intuitive platform for managing your physical mail with ease. Learn how the dashboard works and how it can simplify your mail management.
Intelliprint Dashboard's Core Features
Simple
Multiple Submission Options
Submitting your letters to Intelliprint is effortless with multiple options to choose from. Whether you prefer our simple drag-and-drop interface from any browser, our Print Driver for a seamless submission experience with just a click of File > Print, or our sync app to automate the entire process, we've got you covered. Plus, you can integrate directly through our API.
Bulk Mailing
Effortlessly send single or bulk letters
Our page splitting options allow you to upload a single file containing multiple letters and split them into individual letters with ease. Save time and avoid the hassle of uploading and submitting each letter separately. You can split by a set number of pages or use our intelligent splitting options. Simply state a word or phrase that appears on the first page of each letter, such as "Dear", and our system will do the rest.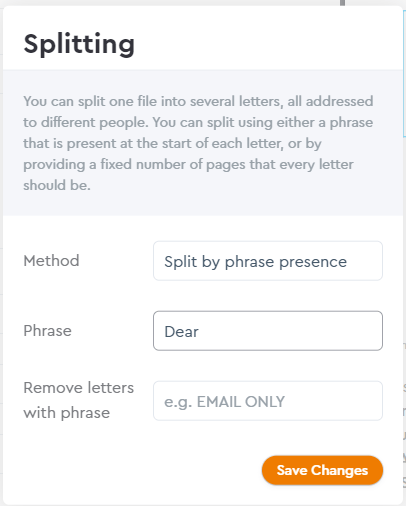 Efficiency
Easily add and organise additional documents
Intelliprint offers a seamless solution to add multiple supporting documents to each letter you send. With our feature to re-order documents as per your preference, you can arrange them in a way that makes the most sense. This helps you save valuable time and enhances the overall efficiency of the process.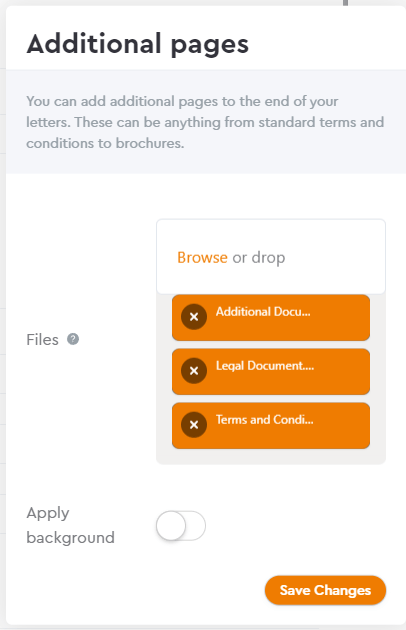 Branding
Add your Custom Letterheads
With Intelliprint, you can easily add custom letterheads to your letters. Our platform offers the option to include a separate letterhead for the first page and each continuation page. This helps you maintain a consistent and professional look for all your letters, enhancing your brand image and credibility.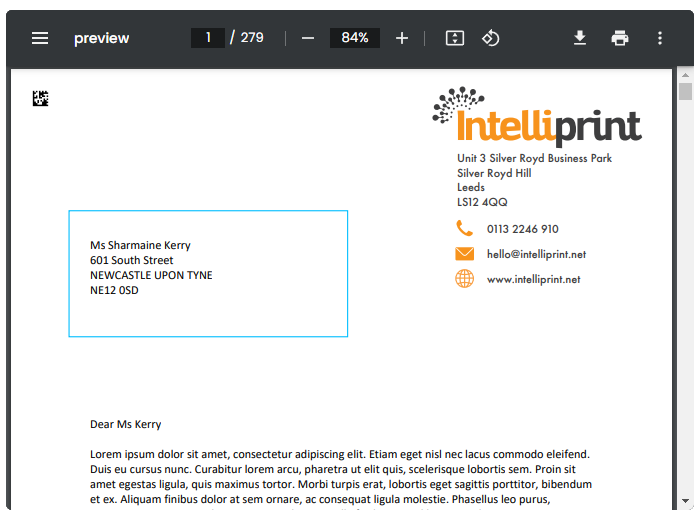 Postage
Effortlessly Manage Postage Options and Schedule Postings
Intelliprint makes it easy for you to manage postage options and schedule your postings with just a few clicks. You can choose from a range of postage options such as 1st class, 2nd class, 1st & 2nd Class Signed for, International and Special Delivery, ensuring that your letters reach their destination in a timely and secure manner. Moreover, our platform allows you to schedule postings for a future date, so you can plan ahead and streamline your mailing process.
Return-management
 Hassle-free Return Management with Free Return to Sender Monitoring
With Intelliprint, you don't have to worry about handling returned items. We offer a free return to sender monitoring service where any item returned for any reason is logged in our system. You will receive notifications for each returned item along with the specified reason, if any. This makes return management hassle-free and helps you keep your records updated.
All returned items are securely destroyed without opening.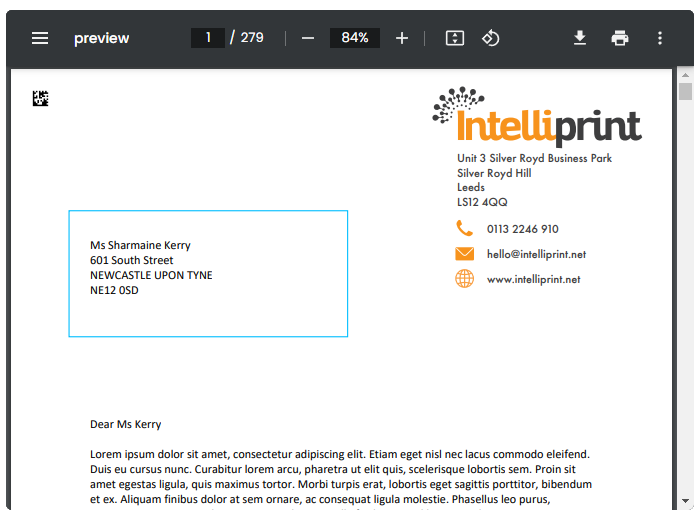 Collaboration
Collaborate and Streamline Your Mailing Process with Unlimited Users and Teams
Intelliprint allows you to streamline your mailing process by empowering your team with a simple yet powerful tool. With our platform, you can add unlimited users and teams, giving everyone the ability to send physical mail from any device. This helps to increase efficiency and collaboration, making it easier for your team to work together towards a common goal.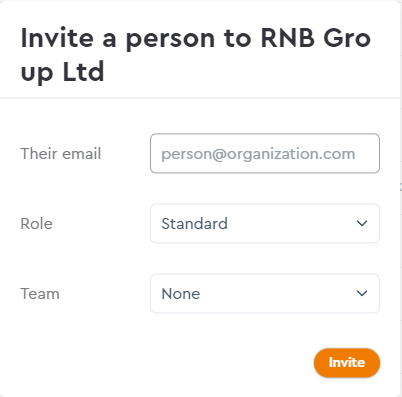 Reporting
Gain Valuable Insights with Mailroom Reporting
 Intelliprint offers a powerful reporting dashboard that provides you with accurate and actionable insights into your mailroom operations. With our reporting tool, you can easily track and analyse important metrics such as volume, mail date, postage type and costs, helping you optimise your processes and save valuable time and resources.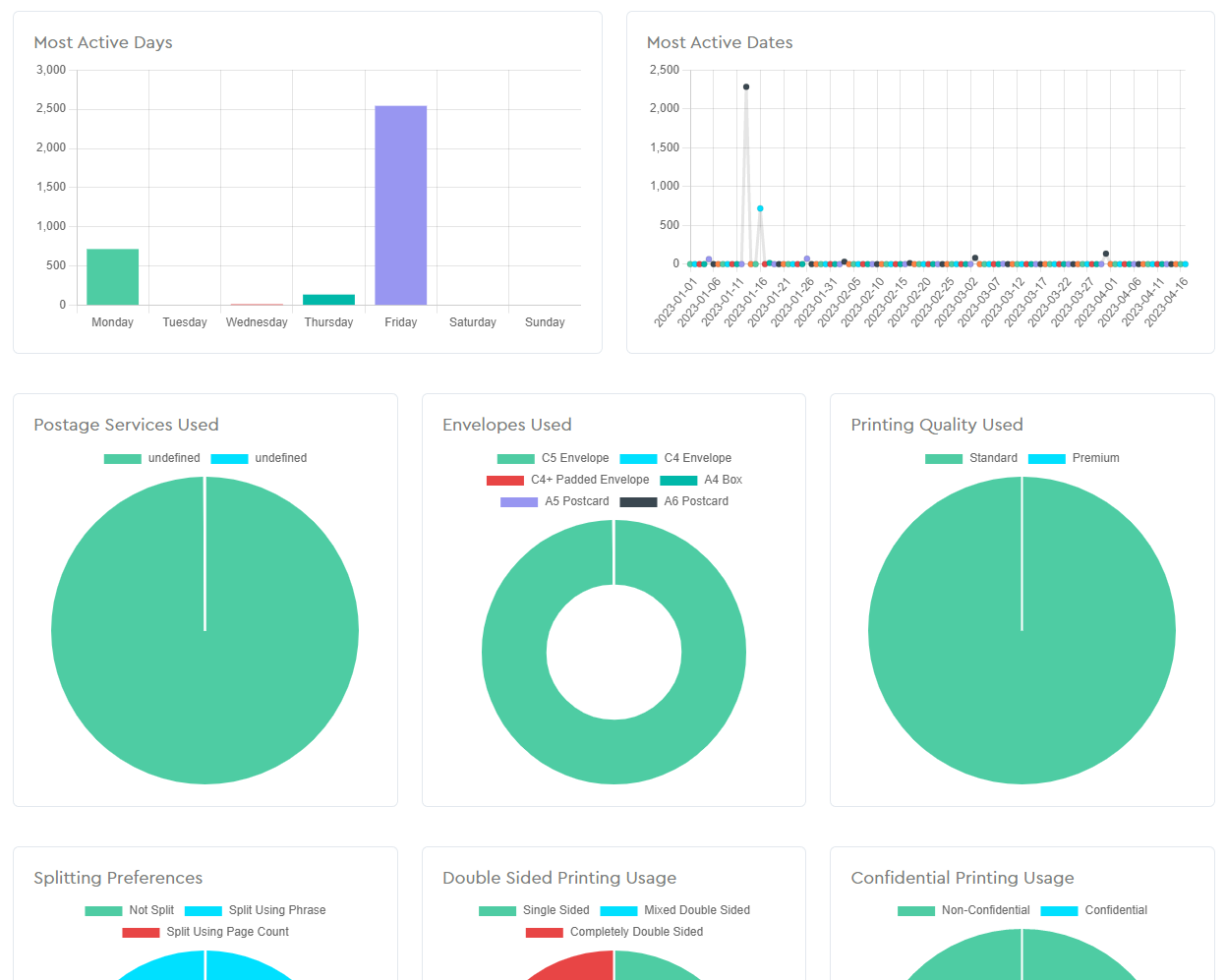 Save Time and Get More Done with Intelliprint's Mailing Service
Sign up to Intelliprint today and streamline your business correspondence! With our simple and efficient platform, you can easily send single or bulk letters and documents without any fixed term contract or minimum spend.