How does
Intelli

print work?
We'll print and mail your letters and mailing packs in 3 easy steps
It's easy to register your interest with us here. Once you've completed the form an Intelliprint Account Manager will be in touch with you to complete the setup of your account.
When you're ready to start using Intelliprint simply login to your portal. You'll have a few customisable options such as delivery speed and pack type. Don't worry about what format your files are in, we can work with whatever you have!
Once you've uploaded your files you can sit back and relax. We'll get to work, processing your mailroom request. You'll be able to keep track of all your uploads from the report tab in your dashboard. Easy, right?
Register

Now

Sign up now and begin printing and posting your mail from the comfort of your home office or anywhere with an internet connection! Save time and money by printing and posting your business mail online.
Meet
Intelli

print.
An
intelli

gent way to send physical letters online, helping customers discover new ways of working remotely across the UK…
Intelliprint is a pioneering, cost effective solution for sending letters online from ANY location with an internet connection. If you're currently paying for your own mailroom, using a franking machine or making regular trips to the post office to send your business mail, it's time to stop.
Our online mailroom allows you to effortlessly send letters to your customers from the comfort of your desk.
It's incredibly easy to use too. In a matter of clicks your next letter or mail pack can be on its way to your customers and you don't even have to leave the house.
Intelliprint is ideal for both B2B and B2C mailing communications.
Register for free  and only ever pay for the post you send. You'll see the savings quickly add up, not to mention the time you will save vs traditional methods. 
The perks of Intelliprint
Here are just a few of the benefits to sending your business post online via Intelliprint.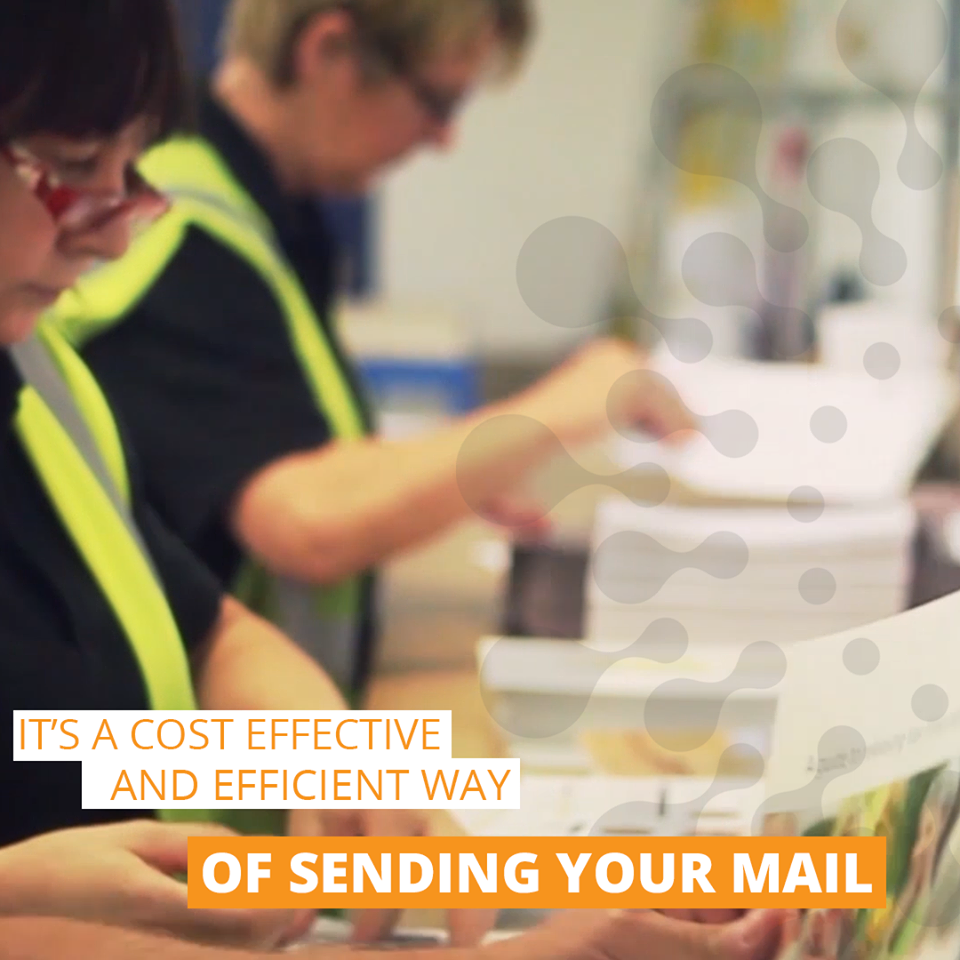 No setup costs or contracts - simply pay for the post you send
With no printer costs, click charges, franking machines or mailroom staff required, the savings can add up pretty quickly.
It's incredibly easy too
Simply upload your documents to us using our online portal or via our print driver. It's as easy as sending something to your home of office printer.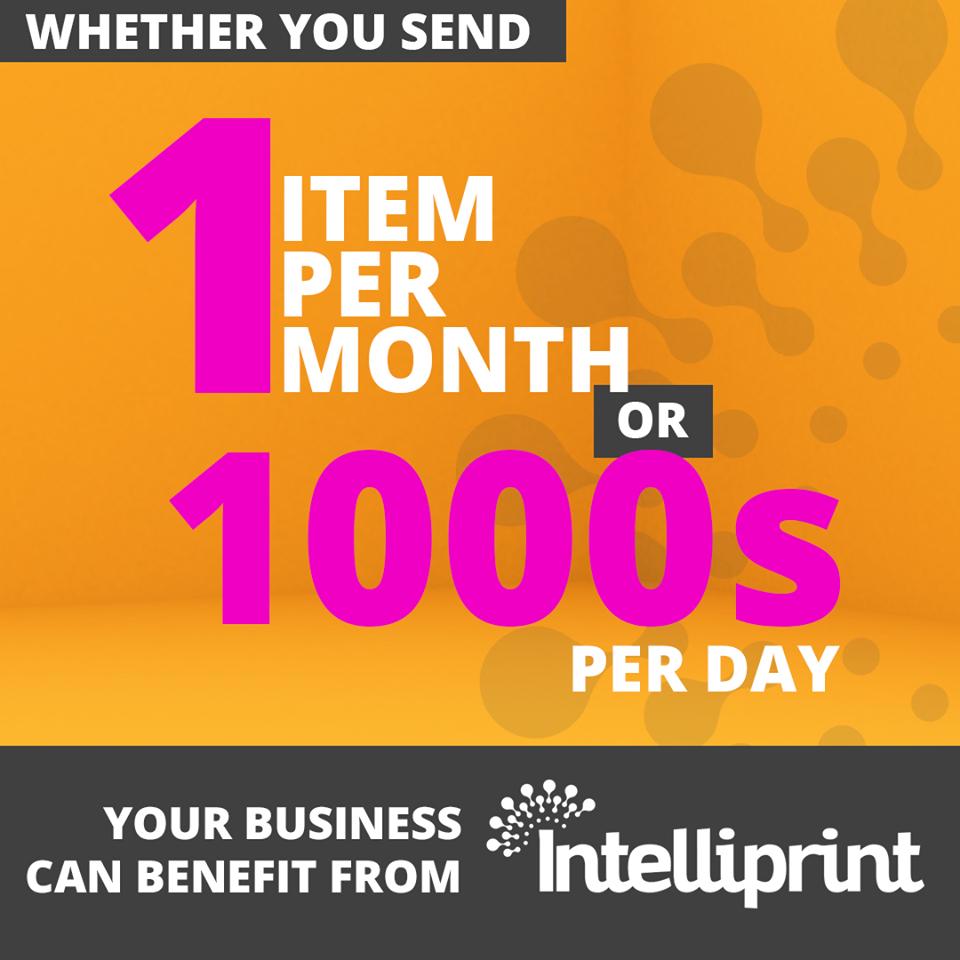 It's flexible - The choice is yours
It doesn't matter if you send 1 letter per month or thousands per day. Whatever your requirements are, your business can benefit from our flexible solution.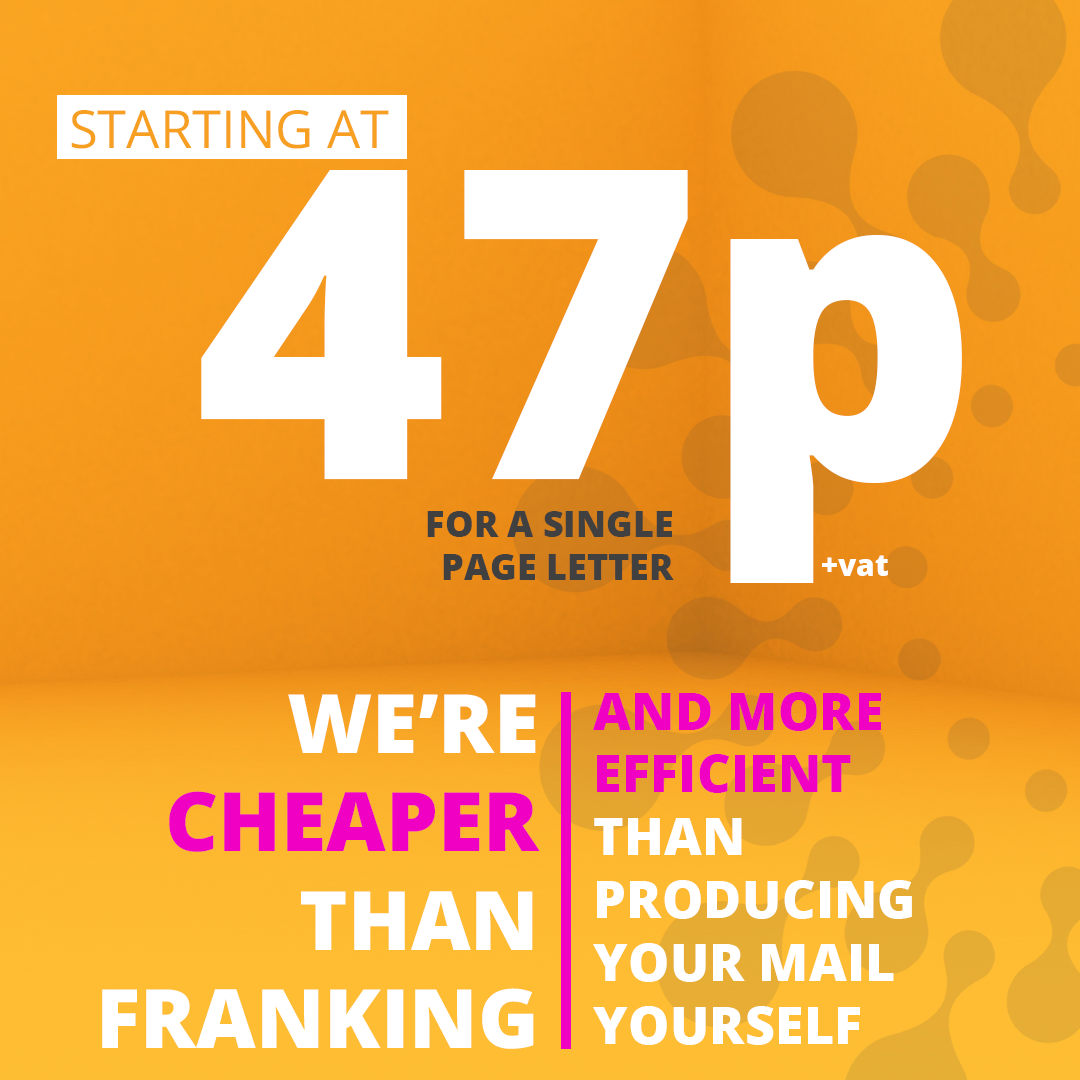 Cheaper and more efficient
Starting at 47p* for a single page letter, we're cheaper than franking and more efficient than producing your mail yourself. 
*Price valid from 1st January 2021
For the home worker
Working from home has become the new normal for many of us and Intelliprint ticks a massive box when it comes to fulfilling your business mail without stepping foot in a post office or mailroom.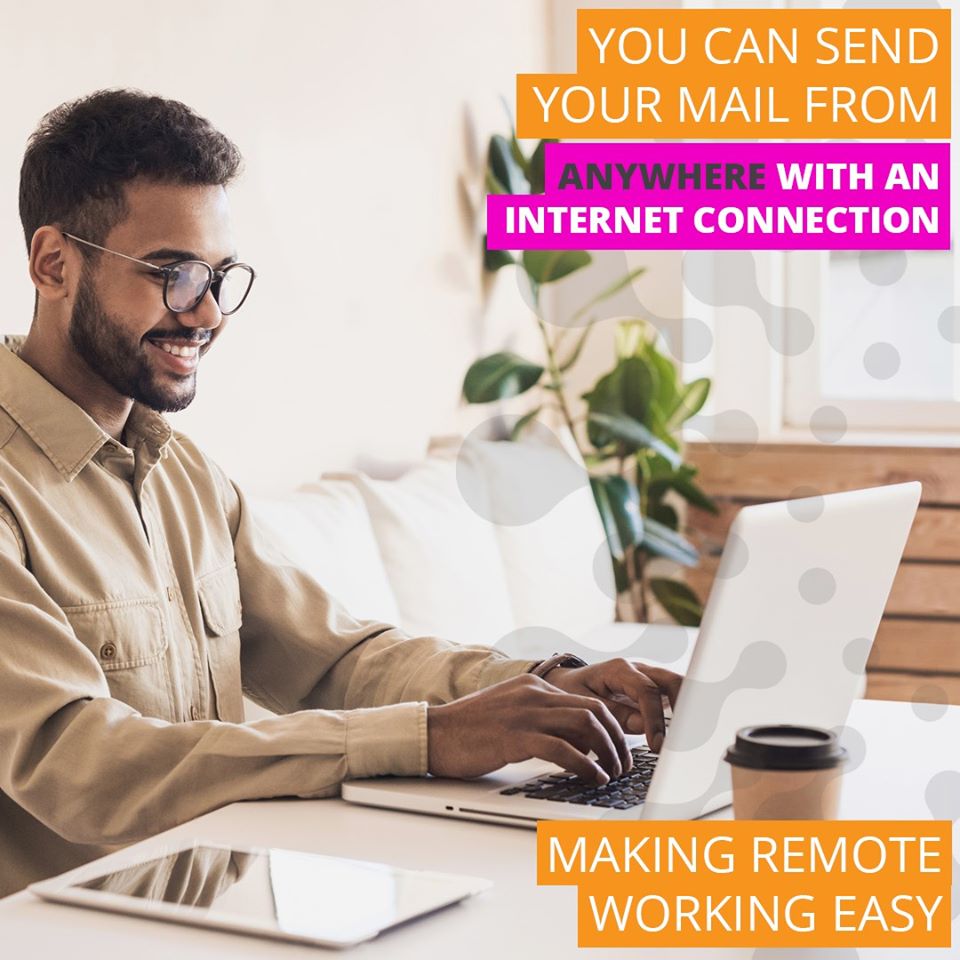 Send physical mail from ANY location
All you need is a computer, connection to the internet and access to the Intelliprint portal or  the print driver installed. With the print driver it's just like sending something to your home or office printer, so easy.
Our accreditations
We are the proud owners of ISO accreditations 27001, 14001 and 9001 so you can rest assured that anything you send to us is produced securely, at quality and without unnecessary risk to the environment.

Interested in Intelliprint?
 Register your interest and we'll be in touch.