Introduction to Online Mailing
Sending mail online is a great way to save time and money. With Intelliprint, you can upload your letter online and then they print and post it for you via Royal Mail. This can be a great option if you need to send something quickly or if you're not sure where you'll be when the letter needs to be sent. Plus, online mailing is more eco-friendly than traditional mail since there's less paper wastage and no stamps. So why not give it a try? Whether you need to send personal correspondence, online orders, bills, or other important documents, online mailing with Intelliprint makes it quick and easy.
In this article we will cover how to send physical mail online using Intelliprint, your letters will then be printed and posted on your behalf the very same day.
Step 1 – Signup for an account
Sign up
Signing up for an account with Intelliprint is simple, to begin just click the sign up button at the top of the page.
Enter your email address
Just complete the login form by entering your email address, you will receive an email with your sign in link. For added security, Intelliprint uses "passwordless authenticaion", so when you sign in, you'll always receive an email link for you to click.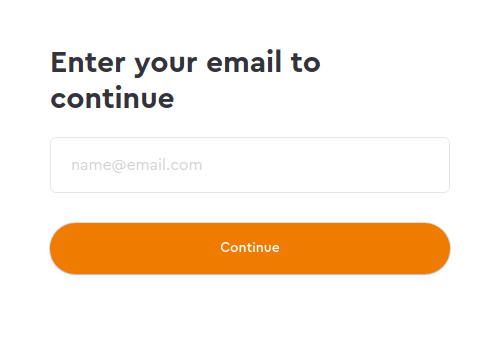 Step 2 – Upload your letter(s)
Drag and drop your PDF or Microsoft Word file into the designated area. Or, if you prefer, click to search for the file you'd like to upload.
Not sure how to layout your letter? No problem, Download a template or use the Letter Builder for some help.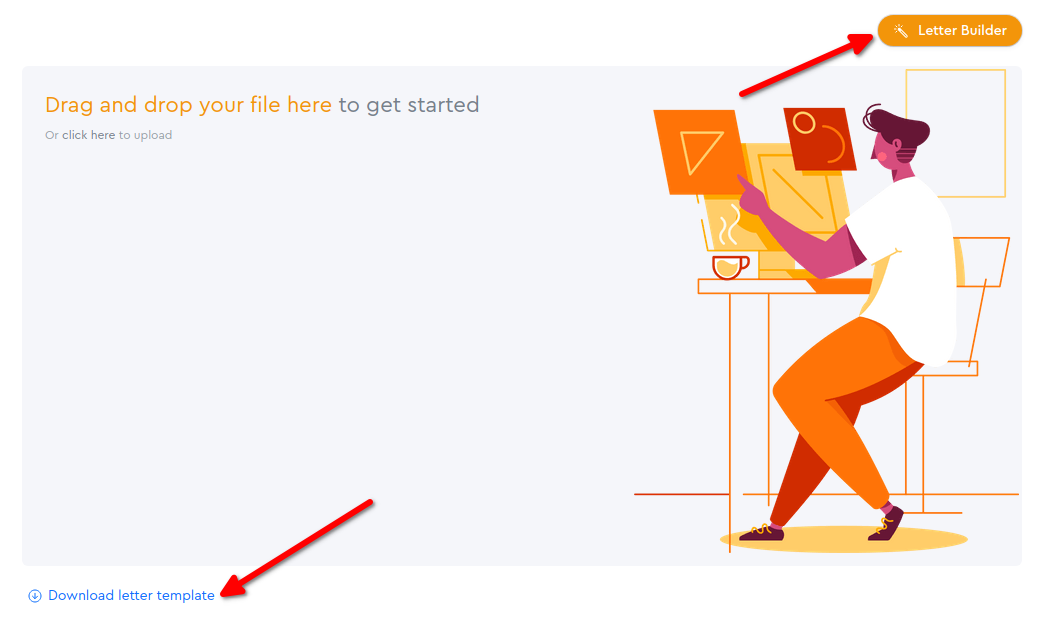 Step 3 – Check recipients address
Let's talk about how you can save time with this modern automated mailing system. As we send your letters in a windowed envelope, it's important that the address is positioned correctly. Intelliprint then automatically detects where they are going which means no more entering recipients info over and over again! It also means you can send multiple letter at once – sounds good doesn't it? If we can't detect the address, don't worry, we'll let you know and let you manually enter it.
Step 4 – Set Postage Options
Set postage service
We'll always set the cheapest possible option but you can change these options if you need to send your letter faster or have it signed for.
With Intelliprint you can send letters using the following services
First Class
First Class – Signed for
Second Class
Second Class – Signed for
Special Delivery
International
Select Envelope Type
We currently have 2 envelope options (more options coming very soon)
C5 Envelope – Can hold up to 15 sheets of A4 paper
C4 Envelope – Can hold up to 50 sheets of A4 paper
Set Mail Date
We'll automatically set this to be sent as soon as possible but if you'd prefer to have your letter sent on a specific date, you can specify it by using the Mail Date option.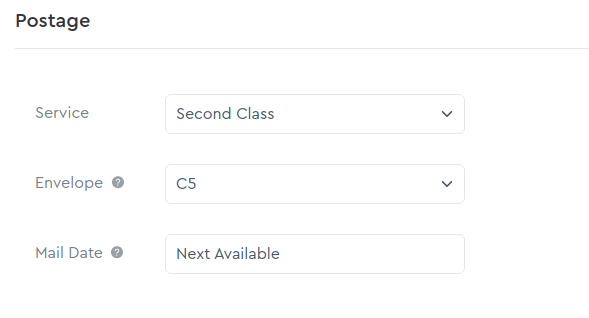 Step 5 – Submit your Letter(s)
The only thing left is to submit your letter(s) for printing and posting. Simply click the "submit" button located in the top right corner. We know the last step can be daunting – but don't worry. You won't be charged until the letter goes to print which gives you some time to cancel the letter if needed. 
Once you click submit, we'll also show you a summary of what you're sending, this includes the number or letters, the costs, number of pages and the postage classes that have been selected. 
Click the final confirmation button and that's it. Your letter(s) will be queued for printing and posting. 
Conclusion
If you're in a hurry and need to get something out the door, or if you just don't want to leave your house or office, Intelliprint is a great way to go. You can save money and time by signing up for an account today. Plus, there are no long-term contracts or commitments – so you can cancel at any time. Ready to try it out? Visit our website today and sign up for an account. We can't wait to help you get your mail delivered quickly and easily.