In the heart of the digital age, Intelliprint emerges as a cutting-edge solution for online postage via Royal Mail. Discover a platform where traditional postal challenges meet modern solutions, all designed to streamline and enhance your mailing experience.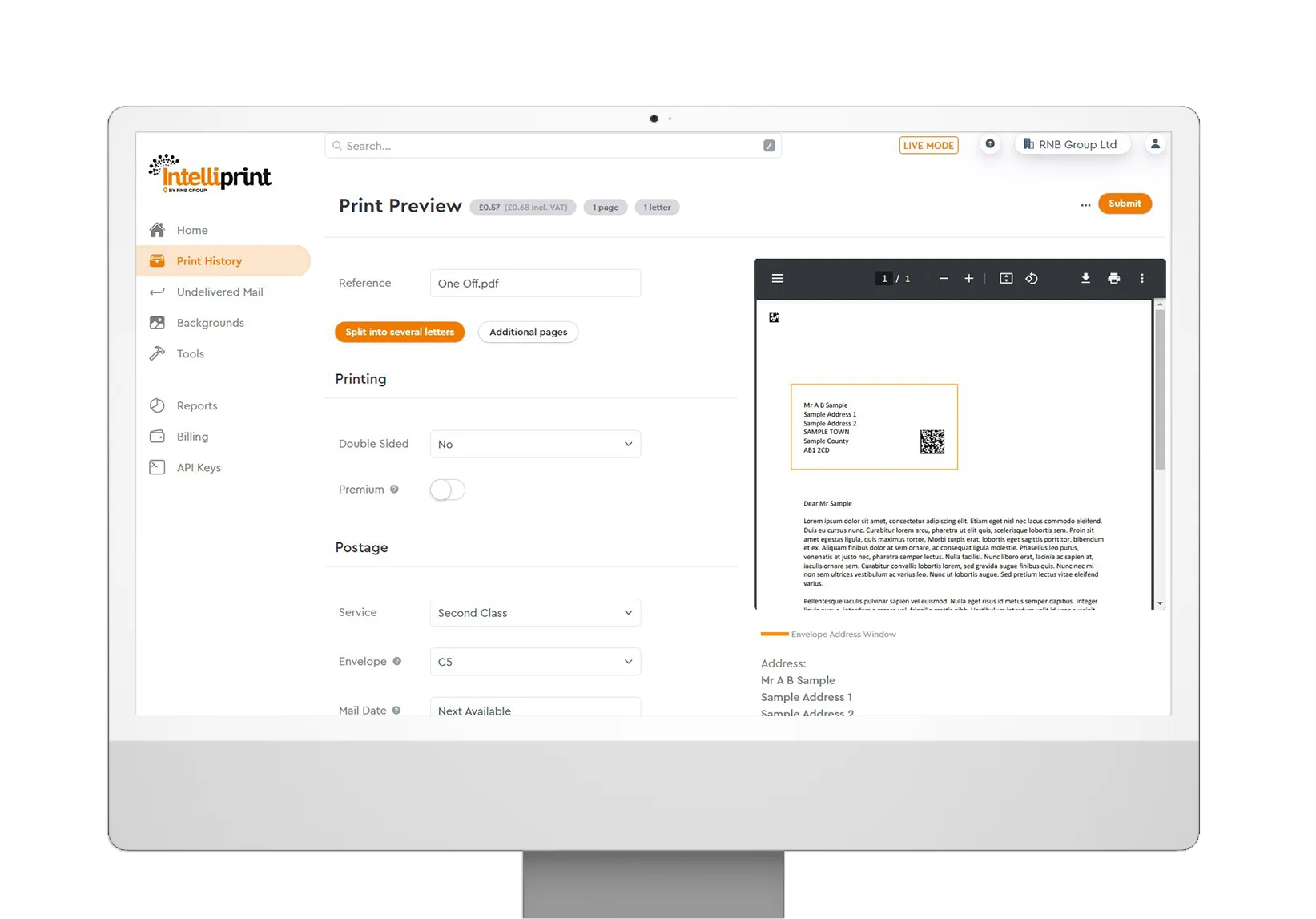 The Intelliprint Edge in the World of Online Postage
Why is Intelliprint rapidly becoming the preferred choice for businesses and individuals alike?
End-to-End Simplicity: From uploading letters to choosing postage options, Intelliprint offers a seamless journey.
Transparent and Competitive Pricing: With no hidden fees, experience rates starting from just 62p.
Efficiency Reimagined: Bypass traditional postage steps. Intelliprint's digital-first approach ensures prompt handling and delivery.
Flexibility at its Best: Catering to diverse needs, be it single letters or bulk consignments.
Integration and Automation: Features like Print Driver and API integration enable businesses to streamline their postal operations further.
Reliable Tracking: Partnering with Royal Mail ensures your letters are always in sight, thanks to the Click and Drop feature.
Why Businesses Trust Intelliprint for Their Online Postage Needs
Choosing an online postage solution goes beyond convenience. It's about trust, reliability, and efficiency. Here's why businesses, big and small, are pivoting to Intelliprint:
Seamless Integration: Integrate existing systems effortlessly with Intelliprint's robust features.
Automation for Accuracy: Reduce manual errors and enhance productivity with automated postal workflows.
Commitment-Free Experience: Enjoy the freedom with no long-term contracts and no minimum spends, only top-tier postal services.
Embrace the Future of Postage with Intelliprint
The digital age demands solutions that are both efficient and intuitive. Intelliprint, with its commitment to revolutionising online postage via Royal Mail, presents a platform that encapsulates both these elements. With its myriad of features, transparent pricing, and unwavering focus on user experience, it's clear that Intelliprint is not just another postal service — it's the future.
Ready to Transform Your Postal Experience?
Don't get left behind in the traditional postal maze. Join the countless businesses and individuals who have already upgraded their mailing processes. Dive into a world where efficiency meets simplicity.
Discover Intelliprint today and redefine your online postage journey!