This guide will walk you through the process of manually adding addresses to a postcard mailing list using the Intelliprint software.
1. Click "Postcards"
Access the Intelliprint dashboard and navigate to the Postcards feature.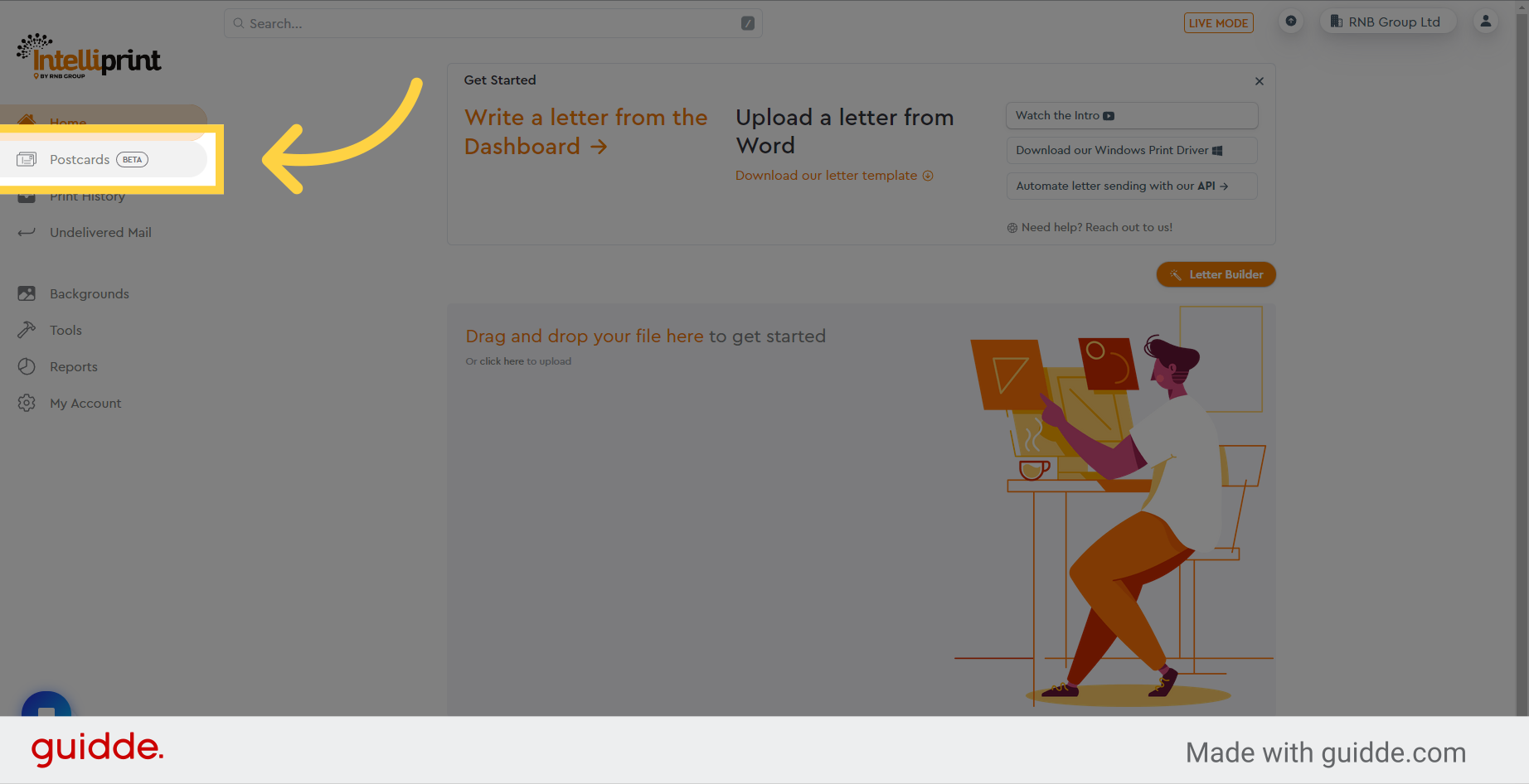 2. Click "New Mailing List"
Initiate the creation of a new postcard mailing list by selecting the "New Mailing List" button.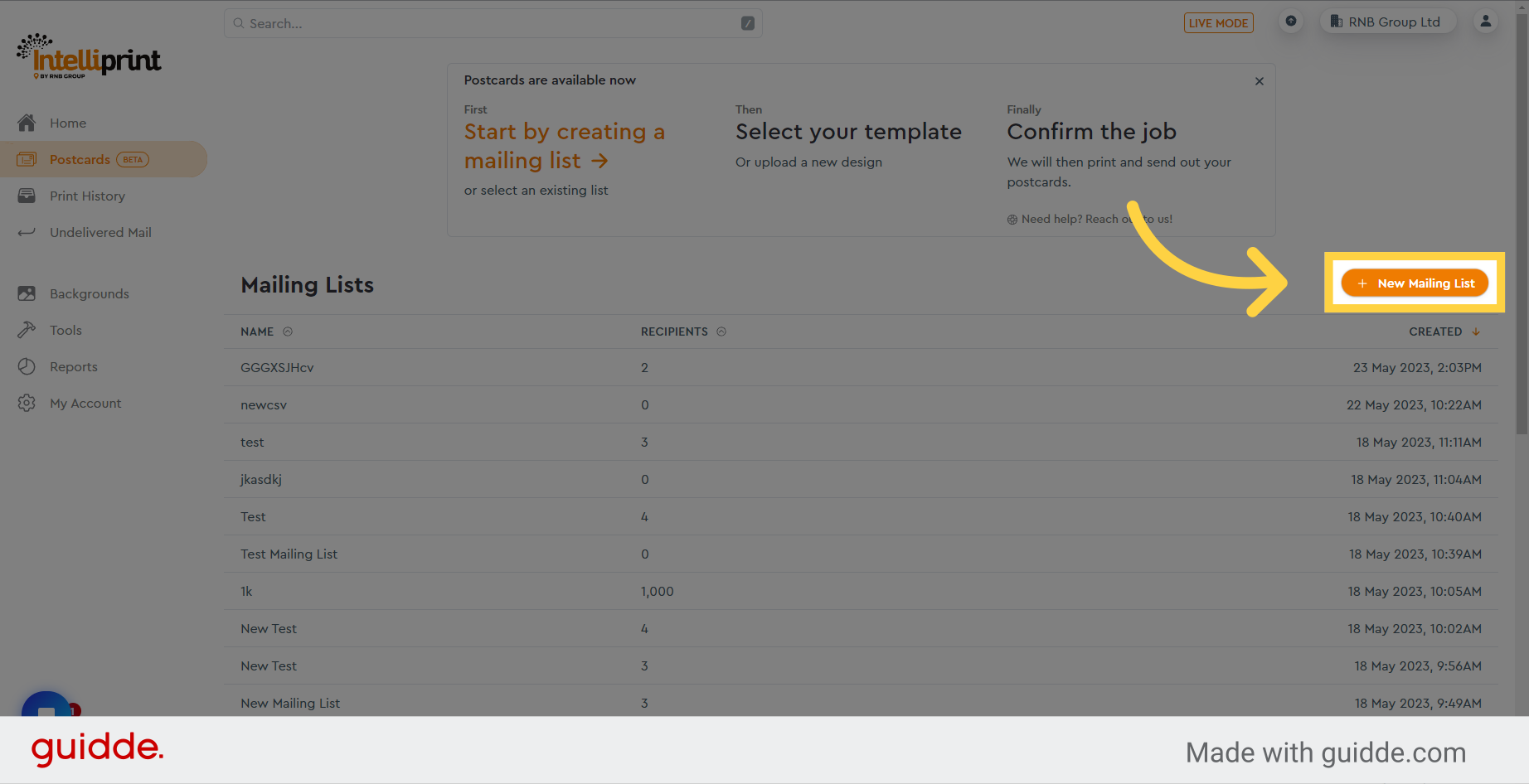 3. Name your mailing list
Provide a meaningful name for your newly created mailing list.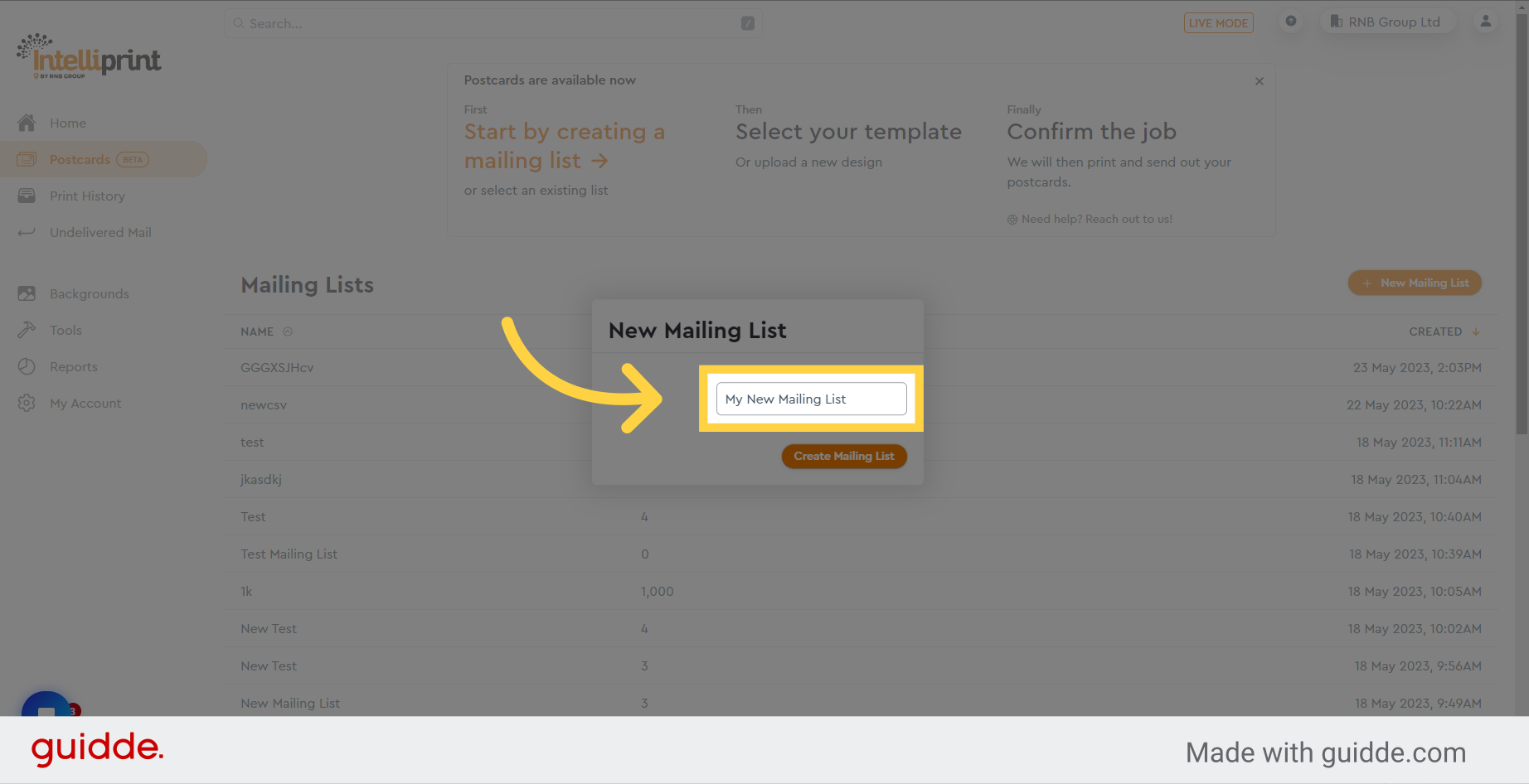 4. Click "Create Mailing List"
Then Click on the "Create Mailing List" button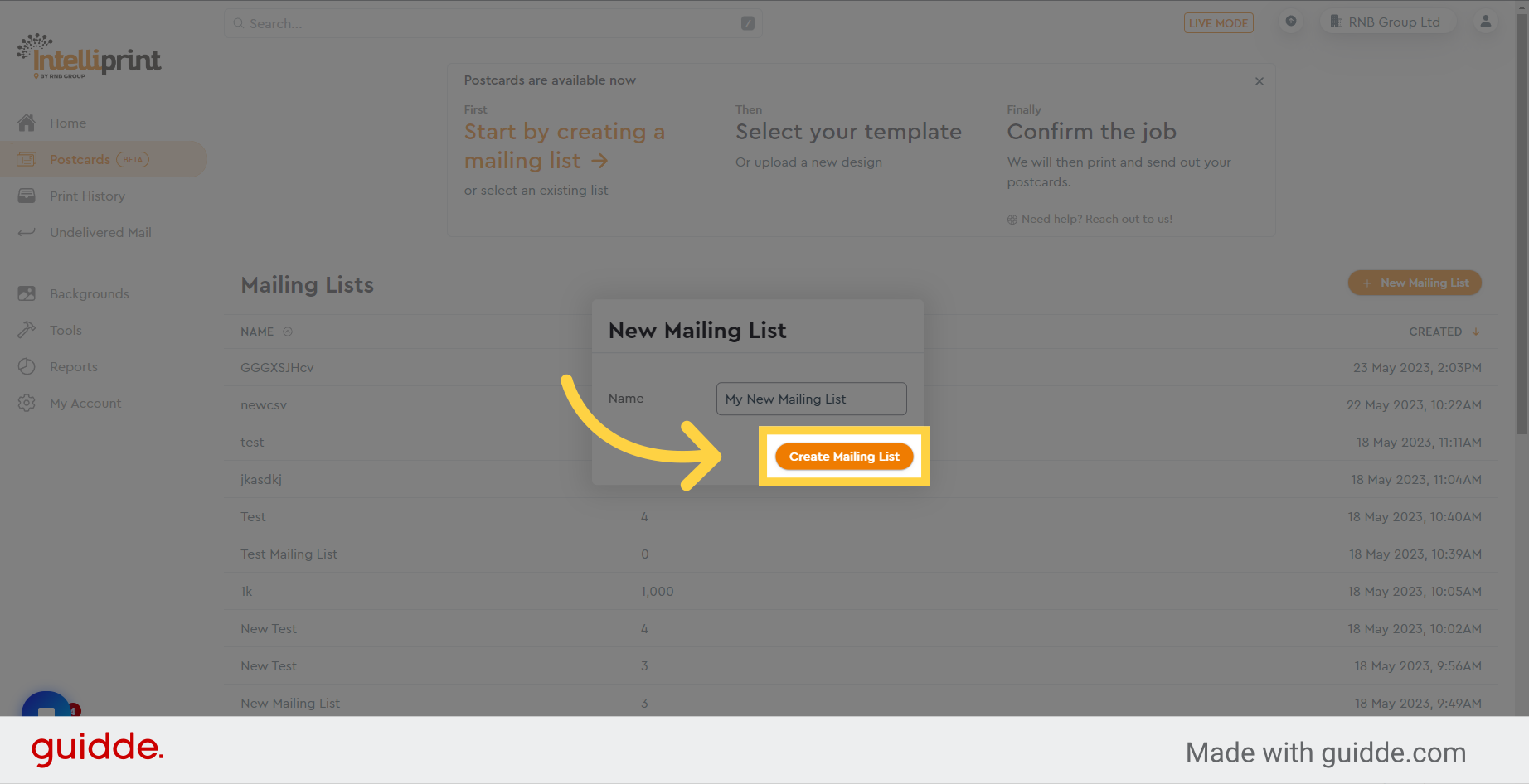 5. Click "Manually Add"
Choose the "Manually Add" option to manually include addresses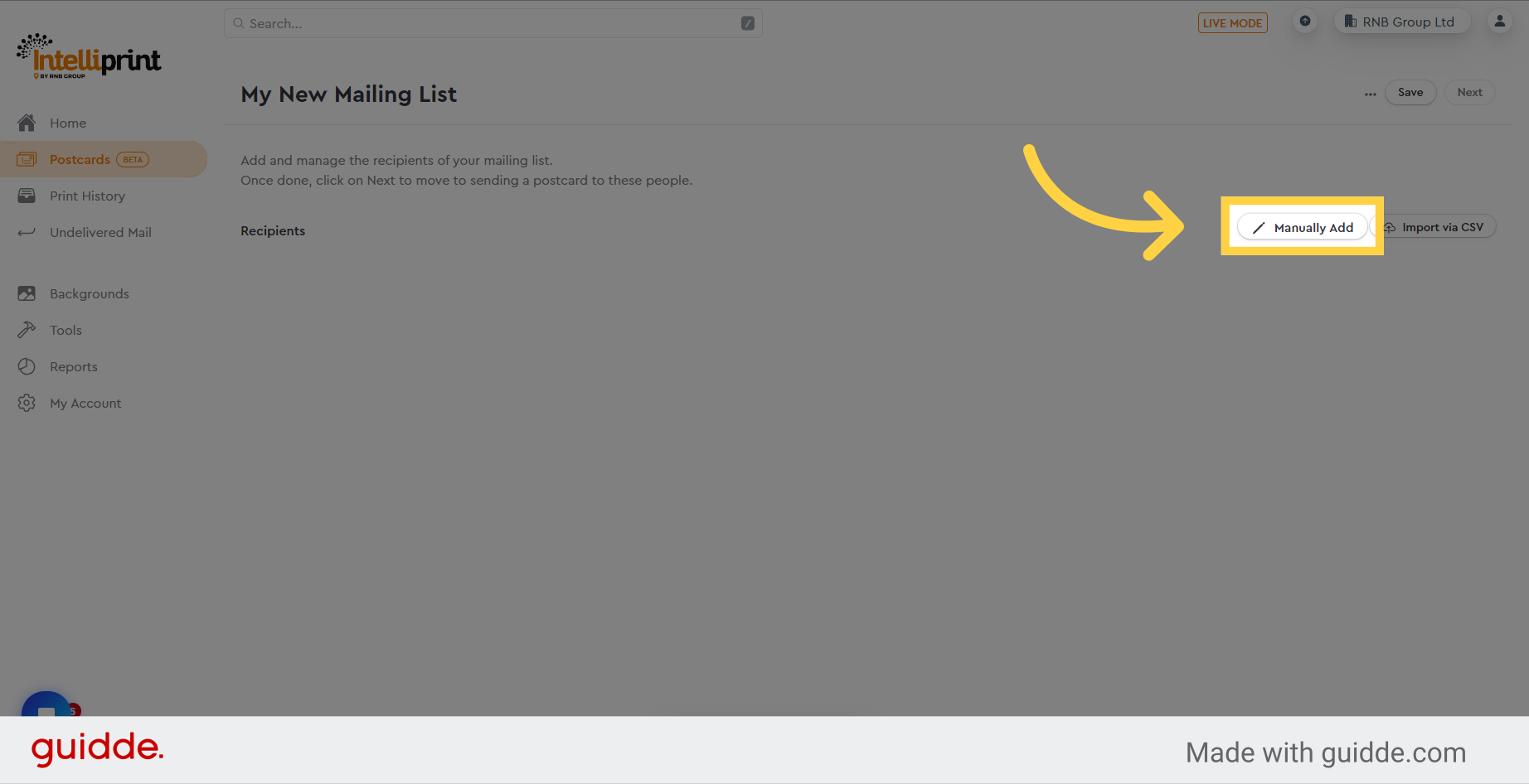 6. Input the name of the recipient.
Input the recipient's name in this field.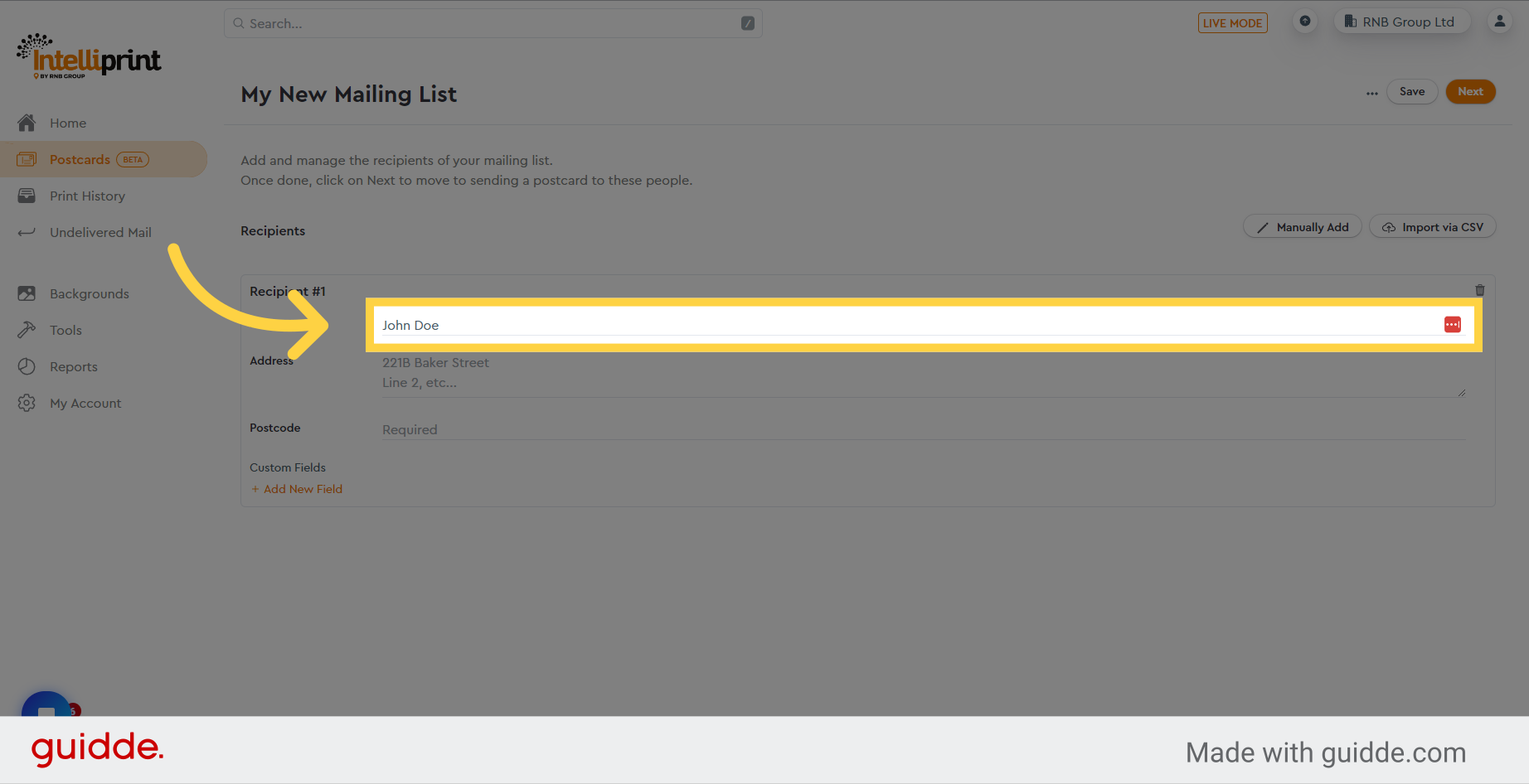 7. Enter the address information
Enter the address details here. Please note: you can hold down the Ctrl key and press Enter to start a new line.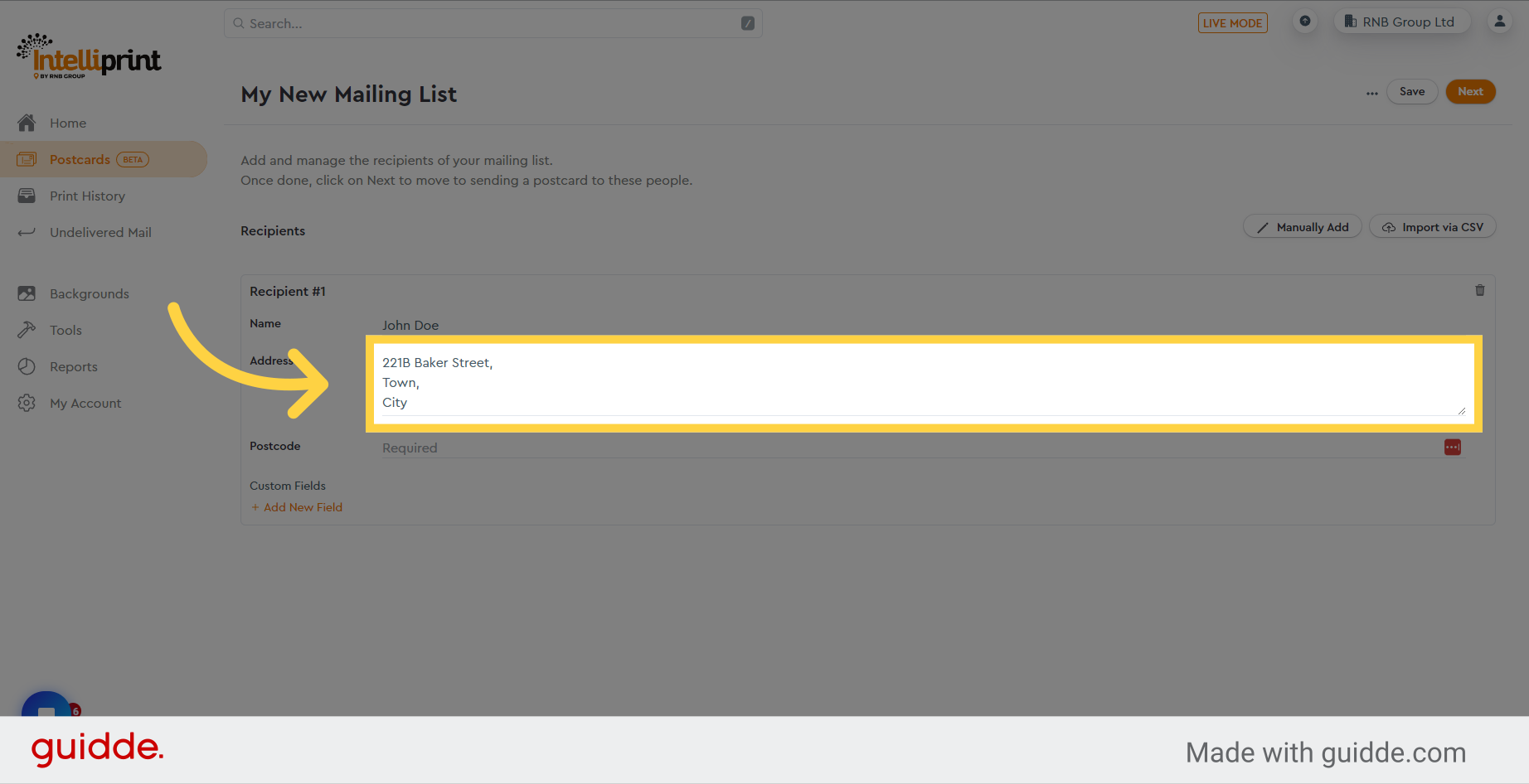 8. Enter the postcode
Input a valid postal code in the designated field.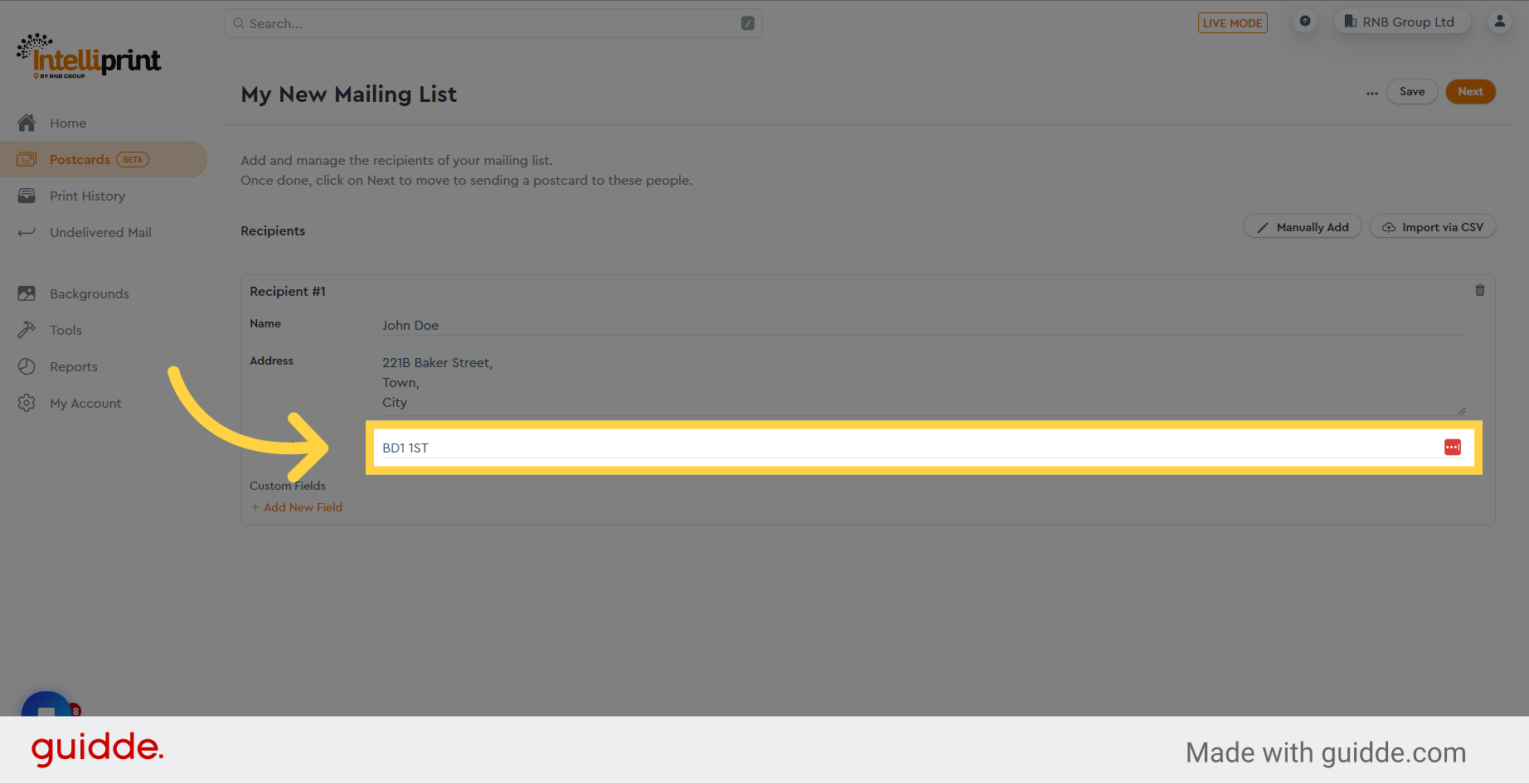 9. Click "Add New Field"
to add custom data
To include custom data such as a unique discount code, click here to add a new field. Repeat this step for each additional custom field.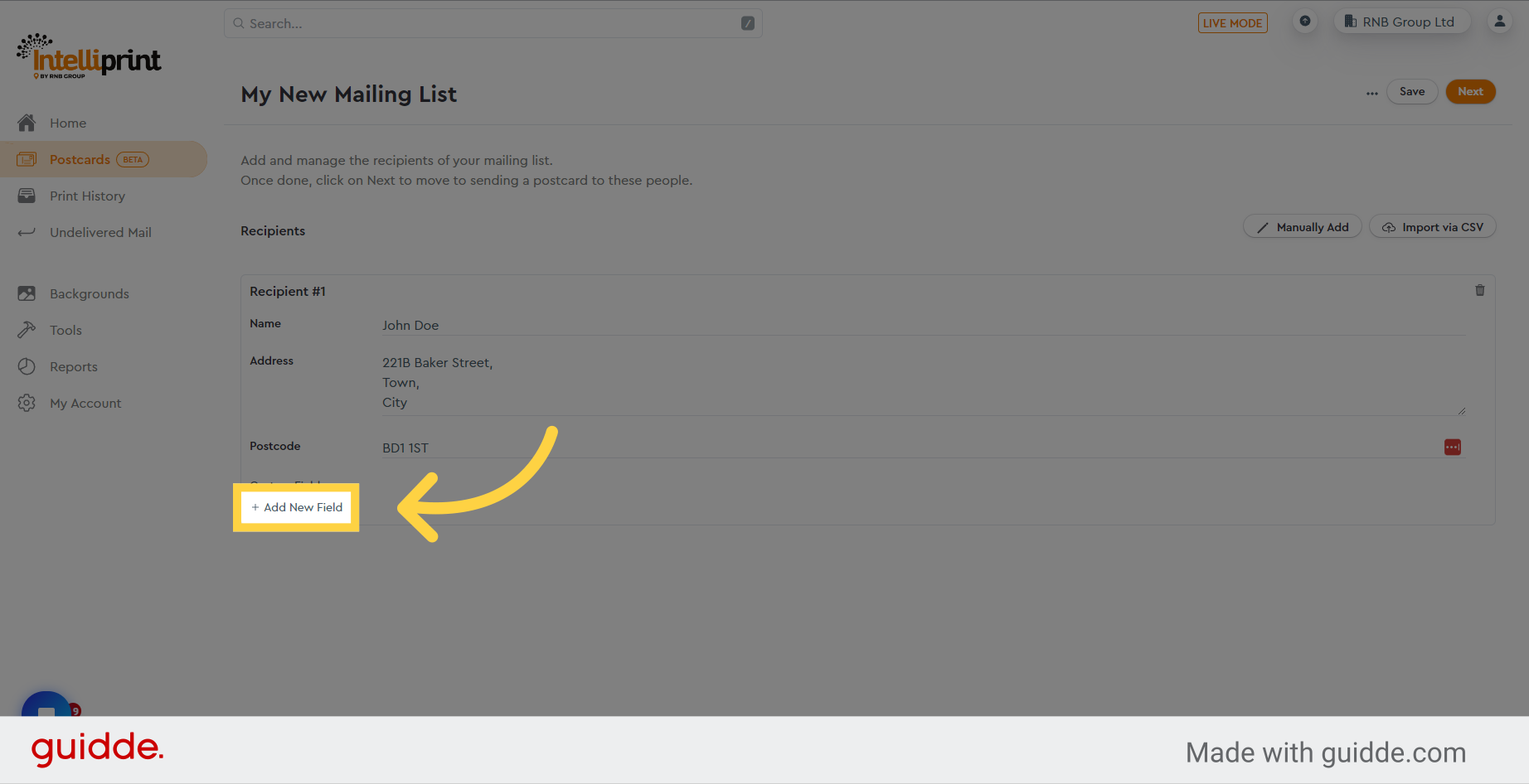 10. Enter your custom data here
Please input the data for the custom field in this space. Please remember that you can also rename the custom field by clicking on its variable name. Once you design your postcard, you will have the option to utilize each custom field.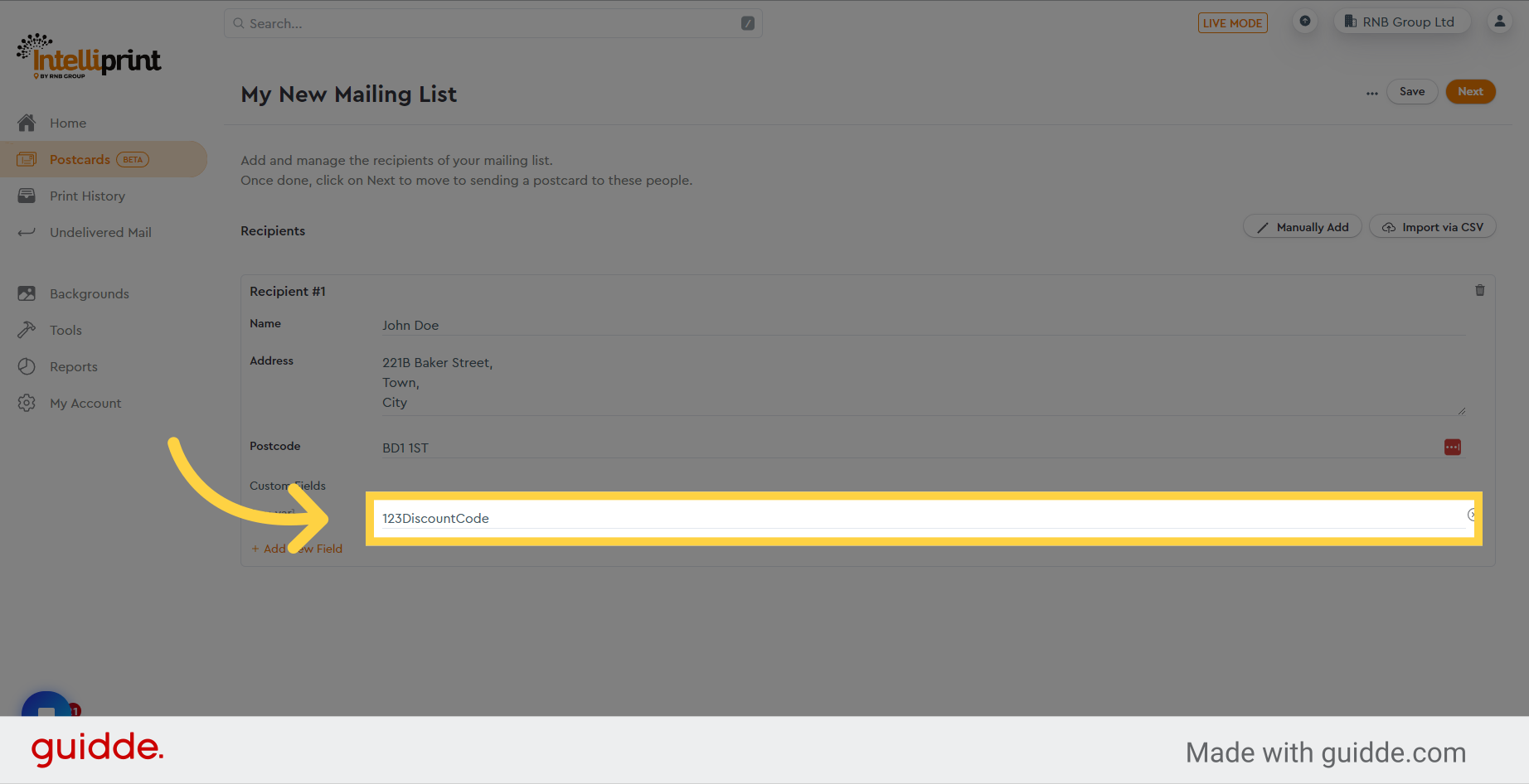 11. Click "Save"
Repeat the procedure for each recipient and click on the Save button to store the newly added addresses in your mailing list.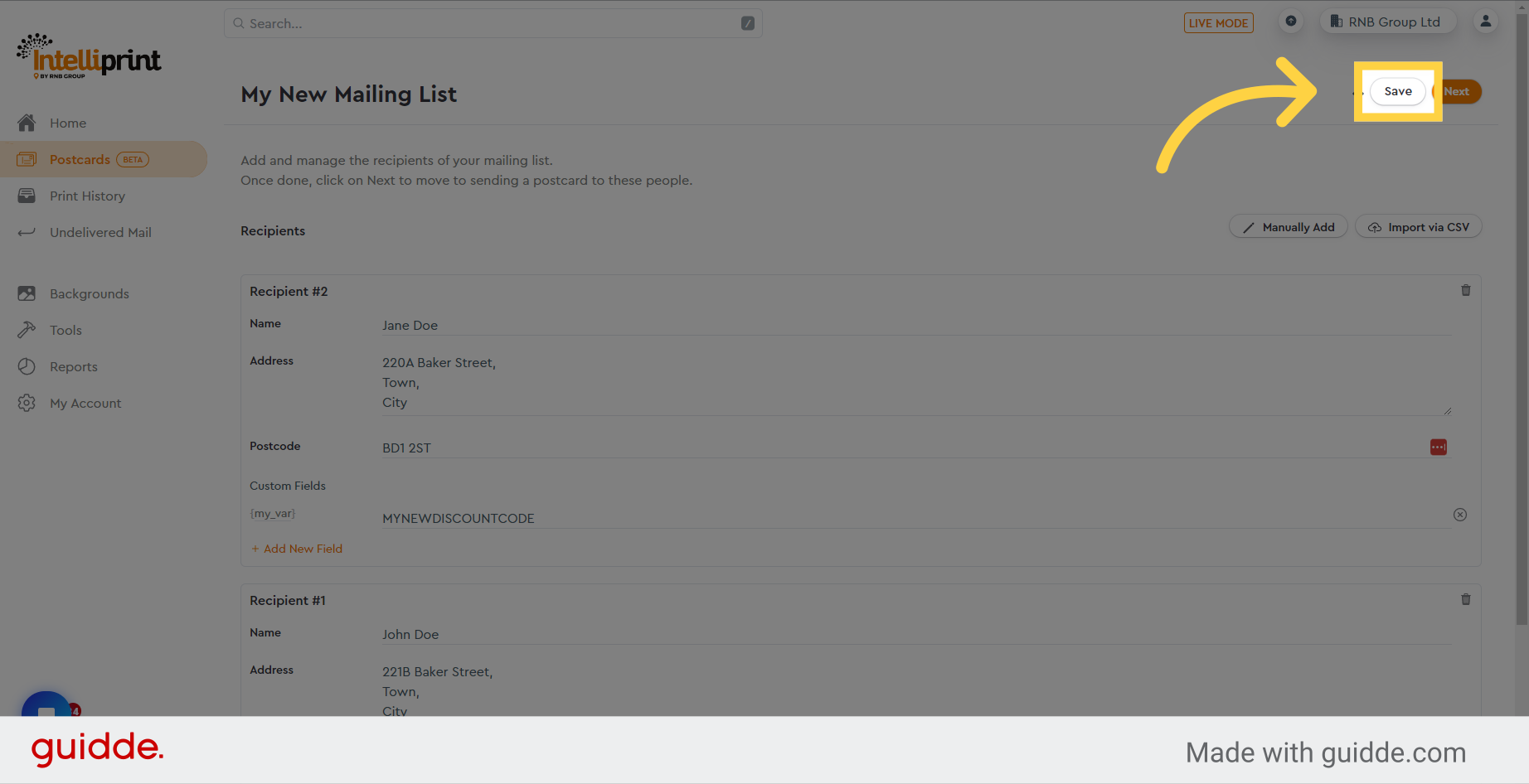 12. Click "Next"
Once your mailing list is prepared, click on "Next" to proceed with the postcard design process or to choose a pre-existing postcard design.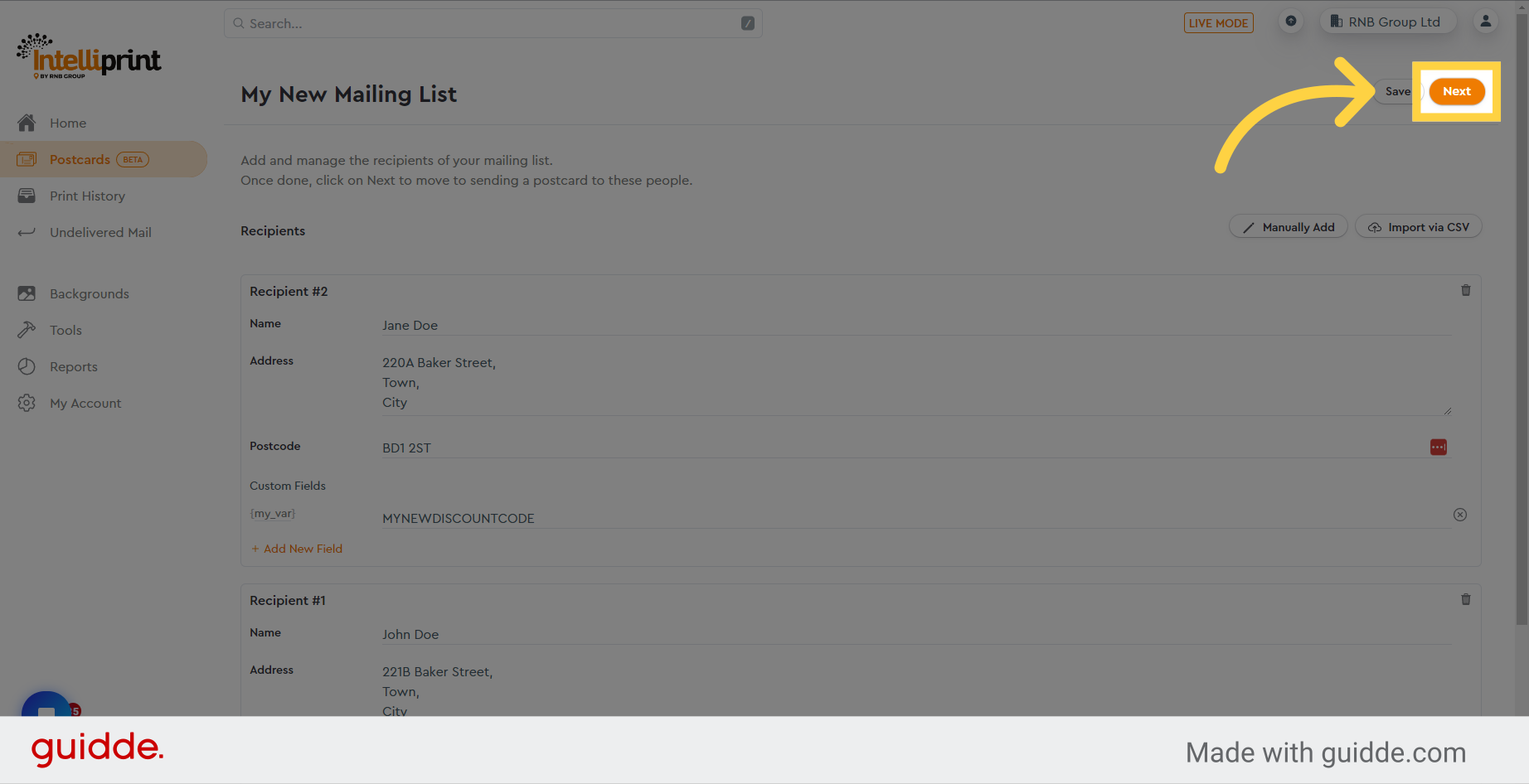 This guide provided instructions on how to manually include addresses in a postcard mailing list using the Intelliprint software.